We Teach Wineries and Craft Distilleries How To Increase Sales
The only group membership program that provides EVERYTHING winery and distillery owners and executives need to know to grow sales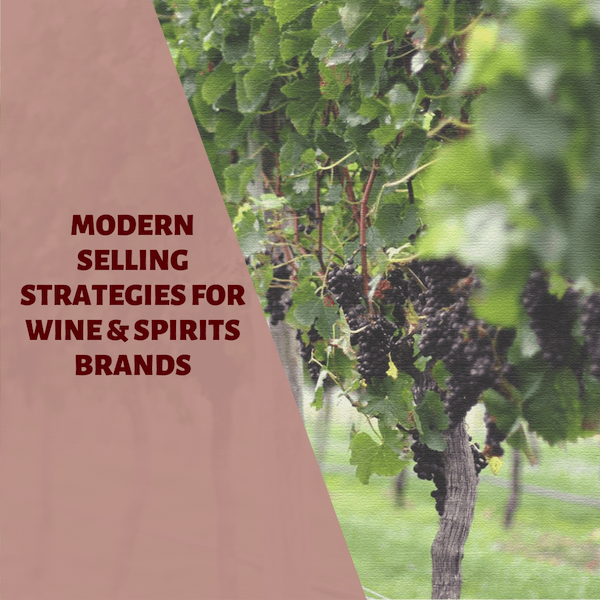 THE 13 WINE SALES STIMULATOR CLASSROOMS
How Great Would it Feel to KNOW:
🍷EXACTLY what you need to do to sell more wine/spirits!
🥃 ONE place to go to get ALL the correct information, training, and advice
🍷 ONE place to learn, ask questions, get answers, exchange ideas and a supportive community
🥃 Where to access 24/7 access to continuously updated industry sales & marketing knowledge
🍷 The possibility to learn and work-at-your-own pace where you go as FAST ⏩ or as slow ⏸️ as you want
RECEIVE BONUS CONTENT AND FREE RESOURCES STRAIGHT TO YOUR INBOX!
Kelly Doherty
Founding Brand Manager, Kiepersol Vineyard & Winery
"Ben's step by step approach to wine sales has helped set our boutique winery apart. In times when other businesses are struggling, we have the tools to get new customers and wholesales accounts each day. From tips on finding wholesalers leads to building authentic trade relationships that create long term success, Ben clarifies and simplifies many complicated topics. This course has helped us discover where to apply our limited time and resources for the biggest impact in a digital world."
Gerard Bertrand
Owner/Winemaker, Gerard Bertrand Wines
"Ben's knowledge and competence with software and CRM provided additional help and support to an enthusiastic team. The added value Ben brought to my team and the organization was everything and more we could have hoped for. Quite apart from being the consummate professional on home base, out in the market with my team or on an overseas mission, Ben is a true gentleman and a wonderful individual with whom I have enjoyed sharing a bottle of wine with on many occasions."
Clay Shannon
Owner/Founder, Shannon Family of Wines
"We became interested in Ben via some Facebook postings and articles he wrote. I liked his attitude. To the point , no fluff , just the facts. We spoke and I could tell he would be a great coach and recruiter and someone to lean on for direction. To date Ben has helped us to recruit a bunch of great folks to our sales team and I think he has a lot to do with our success.

He is a no fluff , no nonsense , just the facts kind of guy. Perfect for a high-speed business such as ours. He tells you what you may NOT want to hear. But what you need to hear. Ben is a good guy and a good mentor and coach. I look forward to many years of working together."