3 Things You Need to Sell More Wine and 3 Things You Don't

Ben Salisbury
Selling more wine & spirits is the #1 imperative
With very few exceptions, the number one request I get from my clients is to help them sell more wine (or spirits). Given how outrageously competitive the wine & spirits categories are, that this is the top request is no surprise.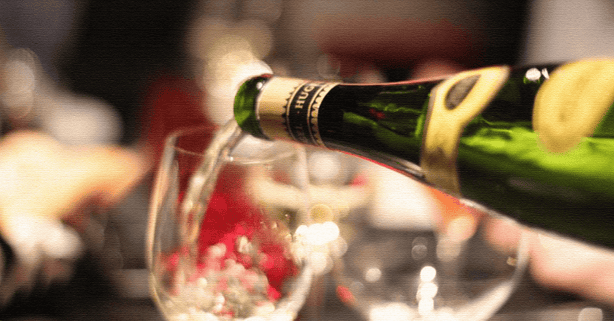 I don't believe anyone expected so many new wineries and craft distilleries to open up. Some, yes. But so MANY? It's crazy! Take Texas for example. In 2018, the state was home to 588 wineries.
According to Vinepair, in 2021 there were 947. That is a 61% increase in just 3 years! As if that is not surprising enough, consider Texas now has more wineries than Oregon!
According to the American Craft Spirits Association annual report, the situation is precisely distilleries. Competition for in-person visitors, online sales, and retail shelf space is insane, to say the least.
If you are feeling the crunch to sell more wine (or spirits), you are in the right place. As you may already know, I have many articles and videos that help provide remedies to wineries and craft distilleries. But, today I want to share 3 things you need and 3 things you don't to sell more wine or spirits IN SPITE of the fierce competition.
3 Things You Need:
Patience

- It seems like everyone needs more sales NOW. I get it. As a business owner, my number one concern is revenue. More sales = more revenue. But more sales do not come by trying to do things faster, or applying more pressure, or spending more money. In fact, typically these things SLOW sales down. If you want to get aggressive about something, let it be the following: eliminating spending on un-scalable, low ROI activities; prioritizing the growth of your email lists (both consumer and trade); ruthlessly leveraging the 80/20 rule in everything you do.

Discernment

- Now more than ever, you have to be SUPER careful about whose advice you take when it comes to increasing sales. The biggest pitfall here is many things that used to work (even 5 years ago) no longer work or work as well. I cannot tell you how many times I see a winery or distillery owner wasting time and money on investments and activities that some "expert" recommended. I have a great series of videos called, "Question Everything, " created with this in mind. I recommend you learn why in-store tastings are often a bad idea.

Training

- As I look across the array of sales training options for our industry (and believe me; I've looked), I see a huge gap that is going unmet when it comes to learning about how to grow wine and spirits sales. There are no shortages of training available to learn about the product itself (how it's made, how to enjoy it, etc.). And there are certainly places to learn about selling wine DTC (tasting room, wine club, and e-commerce) but I find most of this terribly out-of-date. The biggest gap, I have found, is around all things digital. Learning how to use "modern" tools & tech to dramatically accelerate sales is going to require a commitment to getting yourself and your team properly trained. Need inspiration? Take 7 minutes to learn the 5 things you must learn to pivot to digital selling.
3 Things You Don't Need:
Persuasion Skills

- If there is one place where modern "sales training" falls short, it is around the idea that "selling" is about persuasion, overcoming objections, and "closing." Nothing could be further from the truth; the more you act like a salesperson, the LESS you will sell. This goes for the way you post on social media, talk about your products on your website, and in the way you advertise. The sale should be merely a byproduct of a much larger relationship based on putting the customer first. For inspiration here, I highly recommend you watch this video about the secret to selling wine and spirits on-premise.

Too much focus on your products

- It's GOOD to be obsessed with quality. You SHOULD be proud of your creations. But if, in your sales efforts, you put TOO MUCH emphasis on the features and attributes of your product, you are going to sell a lot less of it. Spend less time trying to "differentiate" yourself and much more time learning about who your customer is and what they want. And I'll give you some hints: they want experiences, they want to see and get to know (even if it's only digitally) the people and stories behind the brand. They want to know you care about THEM and their customer journey. Unless you position your customer as the hero of their story and your brand as the guide who helps them succeed, all you are doing is adding to the "noise" within the most competitive consumer product category on the planet.

An Outbound Strategy

- What you need instead is an

INBOUND strategy

. As a new and radically obsessed convert to HubSpot, I've been spending a lot of time getting trained on the next level of "Inbound" strategy. It not only has reaffirmed what I already believe about success in sales, but is teaching me how to optimize this powerful approach. In short, "Inbound" is a method/mindset of attracting, engaging, and delighting people that provides value and builds trust. Content marketing and

lead generation

is at the center of inbound. Stop pushing, pushing, and pushing your story. The squeaky wheel does NOT get the grease. I encourage you to immerse yourself in

inbound methods

asap and start re-evaluating the way you are "selling" your products.
How can we help improve YOUR situation?
If you find any of this resonating with YOUR situation, I want to let you know we recently launched the most ambitious project of my nearly 40-year career. It's a new group membership program called Wine Sales Stimulator. This membership program has 3 components: Classrooms, Coaching, and Community. The classrooms cover 12 different topics - essentially everything you need to be successful in selling more wine & spirits. We host 3 live coaching calls (via Zoom) every single week where members can ask all their questions and get expert answers. Lastly, our private networking group allows students to connect with like-minded members and share ideas, connections, and inspiration. If you'd like to learn more, please explore the Wine Sales Stimulator program.