Guide to Optimizing Your Wine Ads on Facebook & Instagram

Dan Salisbury
Despite all of the bad press and unsettling changes characterizing early-2020s Meta, Facebook advertising (and Instagram, by extension) remains one of the most powerful tools wineries and distilleries can use to sell online and beyond the tasting room.
Marketing departments are struggling to keep up, and the competition has never looked more like a limping gazelle to beverage professionals hungry enough to persevere.
While iPhone-wielding, post-pandemic consumers demand certain adaptations, the following strategies have stood the test of time and continue to yield undeniable advantages in the digital race for market share and ramping up wine and spirits sales.
Choose the Best Campaign Objective for the Job.
Before you close this tab mid-yawn, think of all the times you've "lost your keys" only to find them in your very own pocket.
I've had the advantage of watching internal marketing hires and worse – other ad agencies – burn money on ad campaign objectives optimized for a flabby key performance indicator (KPI), or "Result" in the ads dashboard. This is the marketing equivalent of eating cereal and milk with a butter knife: a harmless and half-effective strategy.
If you want the algorithm to work with you, tell it exactly what you want it to do. Is "pouring drinks" the only item listed in a tasting room associate's job description? Most hires would intuitively fill some of the complementary roles that come with the territory of bartending.
The algorithm, on the other hand, does exactly what you ask of it in exchange for your marketing budget. It will always find the type of person most likely to perform the action you're asking it to optimize for.
50% is Not A Passing Grade
Too many wine marketers don't realize how much unlocked potential they're sitting on when they use the Traffic campaign objective instead of running a Conversions campaign. The Traffic campaign is one of the easiest objectives to set up and run, and it's not useless by any means; it will optimize for Link Clicks by default, and Landing Page Views for those savvy enough specify this at the ad set level (assuming they already have a Meta pixel connected to the landing page in question). Yes, this campaign will drive traffic from your selected audience to the target url, but in most cases link clicks and landing page views only represent a "halfway there" pit stop on the way to the desired call to action.
What do you want people to do on your landing page once they get there? Enter to win your sweepstakes? Use the "Conversions" campaign objective instead and optimize for Complete Registrations or whatever pixel event you designate for that action. Launching a wine sale and want to generate as many purchases as possible from the sale page? Use the "Conversions" campaign objective, specifically optimized for Purchases, Initiate Checkouts, AddToCarts, or just about anything more specific and further down the funnel than Link Clicks and Landing Page Views.
Consider All of Your Options
So much of this campaign-selection game hinges on your ability to identify and optimize for the most scalable, beneficial KPIs (Results) of whatever it is that you're hoping to accomplish. Optimizing for the end result – instead of a halfway point – also benefits your retargeting efforts and warm audiences by enriching your customer data with behaviors that more closely resemble your business' desired outcomes.
Next time you want to promote something, keep this shortlist of alternative options in mind.
Want to build Brand Awareness for your wine brand? Try optimizing for a more concrete outcome like video views, lead generation, page likes, or engagement so you can build retargeting audiences or track the way wine consumers interact with your business.
Trying to grow your winery's email list by running a traffic or conversions campaign to a landing page? If you're not getting the Cost per Lead you desire, test a lead generation campaign with a Facebook in-app lead form.

Keep the form lean

(first name + email only) and collect more customer info later on.
Want to promote an event or get more traffic to your winery tasting rooms irl? Instead of boosting your posts, try an engagement

campaign optimized specifically for

event responses

. The "Interested" call to action button helps distribute word of your event to your audience's friends' feeds.



Give the Algorithm a Longer Leash.
If dystopian sci-fi-horror like Ex-Machina, I, Robot, and The Matrix has taught us anything, it's that humans are smarter than machines ever will be . . . until we're suddenly not. That's a long way off, though – right?!
Fortunately for wine and spirits marketers, the algorithm already knows more than you and I probably ever will. Neither iOS 14 nor COVID-19 nor the infamous black & blue dress itself could poison that deep well of data marketers have come to rely on.
If Meta's recent audience deletions (heralded by an ominous black bar above your ads dashboard) have rattled your cage, take comfort in the fact that the algorithm is more intimately familiar with Facebook and Instagram's users than ever before.
The solution to fewer detailed targeting options is to pivot your targeting strategy so that the burden of finding the wine drinkers interested in your offer lies with the algorithm.
It's difficult to relinquish control, but we are seeing greater success by broadening audience sizes and ensuring the "Advantage Detailed Targeting" (formerly "Detailed Targeting Expansion") box is always turned on and checked (with a few exceptions). Consider layering cold audiences and warm audiences together and giving the algorithm plenty of time to complete the "Learning" phase so it can hone in on those users showing interest in your ads.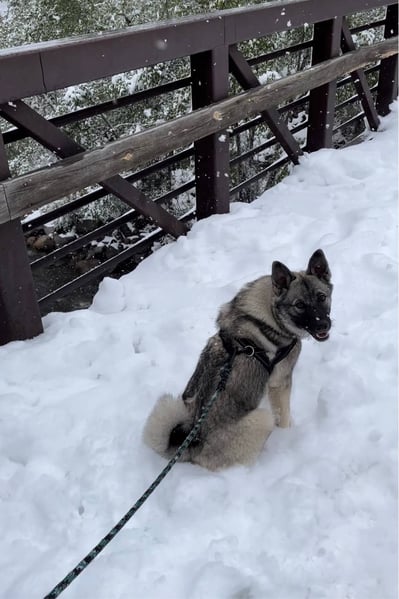 You wouldn't expect to catch any game by keeping your hunting dog at home, would you?
Accumulate and Leverage Data for Warm Audiences.
Masterful targeting is first and foremost a momentum game. Anyone with or without a passing grade in physics can get this right with enough patience.
Think of winery DTC sales like helicopter flight. The influx of new data – club memberships, purchases, and any relevant consumer behavior you take the time to track – is what makes the rotors spin faster and lift your sales higher and higher.
The ease with which you reach a comfortable cruising altitude depends on the amount of purchase history your business has accumulated over the years. It's extremely difficult for new wineries and distilleries to sell via direct conversions (sales) campaigns because there's very little purchase history to work with, but they can generate the necessary momentum faster by
Having an e-commerce system that allows them to pull and export reports including Lifetime Value (LTV)
Ensuring the Meta pixel is installed and configured for purchase events on their website to collect every transaction that occurs.
Once a business has enough documentation on its DTC sales, it's easy enough to run conversion (sales) campaigns with Return on Ad Spend (ROAS) upwards of 5x. Digital marketers who prioritize capturing and implementing their customer's shopping history know perfectly well what job security feels like.
Get Your Story Straight.
No, we're not talking about the story of why you or your great-grandfather decided to plant grapes – although that's still important. This is the story of your products helping consumers achieve their goals.
In Building A StoryBrand, Donald Miller explains how successful business relationships mirror the underlying story formula behind almost every box office hit or beloved work of fiction out there. By making the customer the hero of the story and positioning your business as the guide that helps them get what they want, your ad campaigns become so much more than noise bidding for attention. Your business exists to help a very specific type of person survive or thrive, and your message needs to be clear enough for customers to understand without asking them to burn too many precious calories.
Without great messaging, targeting wizards and algorithm whisperers are helpless. Consumers don't buy products; they buy solutions to their problems and a means to their self-actualization. If it's not immediately obvious how your offer is going to help your prospects survive or thrive, they've scrolled on to something more worth their time.
Find a Mentor Who Can Fast-Track You to Success.
It's difficult to give generalized advice for Facebook and Instagram ads; there's no prescriptive strategy that fits every campaign. Success begins with defining your goals and measuring the right KPIs against benchmarks that make sense to your accounting department.
Are you Interested in more ideas for your ad campaigns PLUS detailed explanations for measuring results, KPI's, and ROI?
Download our Digital Ads Cookbook below; it will guide you step-by-step on launching different kinds of Facebook and Instagram ads like generating new email subscribers, packing out events at your winery or distillery, driving consumers to local retailers, and MORE!
Since every campaign presents unique challenges, why not get in touch with an experienced marketer with wine & spirits industry experience who can offer personalized suggestions for improvement? Reach out to us anytime at help@winesalesstimulator.com and we'll help you with your advertising questions.