3 Tips for Selling Wine on LibDib: Digital 3-Tier is Here

Ben Salisbury
The Advent of "Digital 3-Tier"
At our 8-year old consulting firm, we help mostly small wine and spirits producers. We also assist small importers.
One of their top challenges is finding a distributor in each state where they want to do business.
Since the repeal of prohibition, there has only been one option when it comes to the type of distributors available: the classic, traditional, brick-and-mortar distributor with a warehouse, a fleet of delivery trucks, and a sales team.
But just over five years ago, a NEW way of handling wine and spirits distribution was introduced by entrepreneur extraordinaire, Cheryl Durzy, called Liberation Distribution (otherwise known as LibDib).
The launch of LibDib in 2017 came exactly 33 years after starting my own wine sales career for a "traditional" wine distributor and I have been an enthusiastic and zealous LibDib advocate ever since.
The Role of a Wine Distributor has Changed!
While most wine and spirits brands are still very much in denial about this, the role of a wine distributor has changed dramatically in the last five or six years. No doubt Cheryl Durzy's timing was absolutely perfect! It coincided with this perfect storm of way too many brands and way too few distributors.
This situation has created an unprecedented and unworkable bottleneck, making it incredibly difficult for small brands to find distributors willing to represent them in the market.
While attempting to secure the services of a "traditional" brick and mortar distributor has become nearly impossible (no exaggeration) for smaller brands and importers, gaining access to the LibDib platform is 100% barrier-free and only a few mouse clicks away. Distribution of wine and spirits has not only been completely liberated but fully democratized as well.
The Future of Alcohol Distribution is Already Here
Traditional brick and mortar distributors are here to stay. The powerful Wine and Spirits Wholesalers of America organization will see to that.
From time to time you may hear chatter in various online forums about the eventual demise of the 3-tier system but these missives are penned by people who are blissfully unaware of the power of the WSWA.
It really does not matter because LibDib is here to stay, too. In fact, if you don't already know this, since 2018 LibDib and Republic National Distributing Company have joined forces.
RNDC's competitors, especially Southern Glazer's, have launched their own forays into the "digital distribution" game. Southern's "Proof" app is impressive to say the least and if you know anything about how SGWS does business, they play to win.
Now mix in third party platforms like Provi (recently joined with SevenFifty) and the stage is set for a skirmish to gain share of the E-Premise pie.
"E-Premise," if you're not familiar with the term, has to do with online activities of third-party platforms of all stripes designed to expedite the electronic processes of shopping, ordering, paying, and receiving delivery of alcohol. Honestly, who even saw this coming six years ago?!
Who's on First?
There really shouldn't be as much confusion as there is around "E-Premise" and "digital distribution,'' but I think the reason there is so much bewilderment is that all of this is so darn NEW.
There are online ordering platforms like Speakeasy, BarCart, and Thirstie that allow wine and spirits brands to sell digitally and directly to consumers.
There are third-party online ordering platforms like Provi acting as quasi "wholesalers" to bars, restaurants, and retailers.
There are delivery apps like Drizly and Gopuff poised to shatter all preconceived notions of what "3-tier" alcohol distribution is supposed to be. In fact, many are already talking about there being FOUR tiers of alcohol distribution nowadays.
Speaking of the "fourth tier," consider the investments being made in third party platforms like KEXY, that go way beyond order management and delve into peripheral services like inventory management and other cloud-based services.
If you're wondering whether all of this is just a fad or passing fancy, I urge you to ask yourself why Uber would pay $1.1 billion for Drizly.
Other than being "digital," however, none of the companies mentioned above can be compared to LibDib.
Who can, does and will compete with LibDib?
I consider myself to be very well informed and well read about this industry. As far as I can see, there is only one LibDib. This may change at some point but for now and the foreseeable future, if small brands want immediate and frictionless access to fourteen (and growing) states in the US, LibDib stands alone as the only game in town.
LibDib is not a hybrid. It's not "third party" middleware. It is a bona fide, legitimate, fully-compliant distributor of alcoholic beverages. Period. End of story.
I really don't understand how it can be that so many small brands have never even heard of LibDib, let alone understand how to prosper within its system. And that is what the rest of this article is all about!
Tip #1: Learn everything you can about LibDib.
Knowledge is power. LibDib is a powerful tool. So knowledge of the LibDib platform is the first step to success. Just by educating yourself on the capabilities, scope, opportunities, and support afforded to small brands by LibDib, you can leapfrog ahead of competitors, open new sources of revenue, and scale the number of outlets (Resellers) carrying your products.
"Operators are standing by." The team at LibDib is waiting for you to reach out to them. They are friendly. They are accessible. They are knowledgeable. They are tech-savvy. They are ready to bend over backwards to help their "Makers" sell as much as they possibly can.
LibDib offers three levels of pricing and services, but the service level that matters most to small brands is "Free Forever." LibDib makes money when something gets sold, but getting up and running on the platform, ready to receive orders, is completely free. You're still standing there?!
Tip #2: Get traction in one state first, then rinse and repeat.
Now this is just my opinion. And as well-qualified as it may be, I advise you to speak to one of LibDib's team members directly about creating the best strategy for you.
But in the spirit (and wisdom) of a crawl-walk-run approach, I highly suggest that you first focus all your time, energy, and resources in a concentrated effort on one state/market. Prove out the concept, get traction, and achieve scale there. Then move on to market #2, and #3 and so on.
While jumping into all fourteen markets at the same time is incredibly tempting, this thinking is dependent on the erroneous assumption that you will make sales simply by being on the platform.
So, let me enlighten you. Just as in the current environment you cannot rely on "traditional" distributors to sell for you, nor can you rely on LidDib's platform to sell for you. In both scenarios, YOU have to generate your own demand. Which means you will need to take responsibility for driving traffic to your product pages on the LibDib platform.
The good news is the team at LibDib will do everything in their power to equip you for this task. Many brands are way ahead of you. They've already blazed the trail and had enormous success. The LibDib team will load you up with examples and case studies of how others have already achieved what YOU want to (but have yet to) achieve.

Tip #3: Learn how to generate your own demand (digitally).
I'm going to make this as simple as I possibly can. There is a direct relationship between the size and engagement level of your trade-only email list and how much product you are able to move via the LibDib platform.
What's that? You don't have a trade-only email list? Please tell me you are not part of that sad, sorry group of Makers who only use email software for monthly newsletters and wine club pick up announcements! Please tell me you've kept up with the power and capabilities of "modern" email marketing.
If this is the first time you've heard of "modern" email marketing for 3-tier wine and spirits sales, let me cut to the chase and save you a lot of time.
It is 100% possible to find, attract, and grow a massive list of email addresses of trade buyers and use this list to build relationships that drive demand for your products. Yes, there is a learning curve. But, there are no shortages of resources available to help you. I know this because my team and I created most of them. Let me queue some of them up for you right now:
By leveraging modern email marketing strategies, you can drive more traffic to the product pages on LibDib. This is 100% scaleable! And the best part is you do not need an army of salespeople to do it! In fact, one person sitting at a desk all day can do this for all fourteen LibDib states.
Stop wasting money on low value activities that cannot be scaled and start leveraging the power of digital selling strategies!
What used to work no longer works; learn digital selling strategies instead!
Look, here's a big problem with our industry. We tend to do things the way they've always been done. The reality is most of what used to work no longer works or works as well. There are just way too many brands out there.
Face-to-face selling is not an option for most small brands. And, as I already mentioned in the beginning of this article, neither is getting a "traditional" 3-tier distributor to sell for you.
You must, instead, learn to pivot to digital selling strategies if you want to be successful launching and scaling your brand.
The good news is that these skills and strategies are within the reach of even the tiniest Maker. All you need now is a reality-check and the will to adapt.
If you want to dive into this right away, I invite you to watch one (or more) of these videos:
About the author: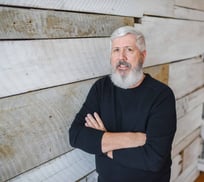 Ben Salisbury is a consultant, coach, content creator, public speaker, thought leader, subject matter expert, and entrepreneur for the wine and spirits industry. His expertise in sales and marketing strategy accumulated over four decades working with some of the largest adult beverage companies in the world including Ste Michelle Wine Estates and Constellation Brands. His approach is to disrupt the status quo of how wines and spirits are marketed and sold, to challenge outdated practices, and to provide innovative solutions to help wineries and distilleries sell more products. Ben is a frequent speaker at industry conferences, creates original content on his blog and YouTube channel, and has contributed articles to the Wine Business Monthly.